Maurizio Gigola "The beautiful and the good" – first part
It is 6.30 pm on a winter Thursday in Milan. While I'm observing the Teatro Alla Scala's entrance Aida's triumphal notes are silently playing in my head. It brings me back to the indelible memory of a snowy night during Sant'Ambrogio's festivities in Milan; while Master Zeffirelli was producing that monumental work, I was there waiting for Christmas. Today my appointment is with another great master: Gualtiero Marchesi. 
Gualtiero Marchesi and the Marchesino
I look to the left and catch sight of Marchesi's last restaurant: Il Marchesino. The restaurant's position next to the great theater discerns the beginning of Gualtiero's story; of when he studied piano with passion, a passion that later evolved into real love.  Thanking to his love for piano playing he would soon meet his life companion, Antonietta.
His passions
Marchesi's enthusiasm, passion and dedication to music were then directed towards another stage: the Kitchen. Or rather, La Grande Cucina. I'm still early, so maybe I will take a walk in the Galleria, I don't want to get there too early. If I arrive during the aperitif hour, they will surely offer me a taste of his legendary signature dish: the golden risotto.  I am walking in the Galleria and gazing at the Duomo which appears on the horizon. I am watching the tourists while they are eating a diverse food variety.  This brings me to reflect on how the revolutionary force of Marchesi's work is like a rift in a frozen lake and a cut in a monochrome canvas. The Great Italian Cuisine created a new vision which raised the limits and barriers of our regional cuisine, while also embracing the great values of our tradition. Maestro Gualterio Marchesi gave birth to La Cucina Totale, a forward-looking approach to food.   
The total cuisine of Gualtiero Marchesi
What makes it exciting is just how much his story is impregnated with great moments and characters as if all the people who encountered the Master unconsciously contributed to generate a transformation and an alchemy. Every individual added something: a musical note, a brushstroke of color or a memorable quote. Yes, because the total kitchen of the Master it is not randomly named Totale. It is not a simple way of saying, but rather it is a different perspective on how to eat, thus it is an immersive and emotional experience where everything has meaning and the senses are everything. While I am proceeding towards Piazza Mercanti, I observe the Expo announcements that are still hanging around the streets: their presence underline to what extent the great conversation around food gained significance in the past years. To this account, Milan's Cuisine prestige and relevance spread all around the world.
The great Milan
My thoughts bring me back to the Master,  of how his idea of cooking is harmoniously integrated into the city's personality. Throughout history, Milan has been a place in which art, tradition, and change have always coexisted. It makes me think about how fresh food products were first shipped on the water of the canals which consequently changed the Visconti and the Sforza's way of eating and living. I'm looking at my own city, and what I see is the city where Ludovico del Moro commissioned the best-known representation of a 'dinner'. Leonardo da Vinci's 'l'Ultima Cena' lives here: giving proof and evidence of the unequivocal bond between art and food, food and art.  It is here that Gualtiero is born. It is said that living in Milan is like being inside of a superb copper pot, and Milan served as a stepping stone for Marchesi who then went around the world first to discover and learn, then to surprise and teach.  Born in the hotel of his parents: the Moderno in Porta Vittoria in front of the Verziere, which is a large farmer's market precursor, Mr. Marchesi learns first cuisine rudiments in his city but then he goes to France where he meets the greatest, Bocuse, Ducasse, the Troisgros.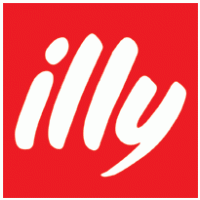 http://www.thegreatitalian.com
https://www.mfm.it/wp-content/uploads/2018/07/DSC_1500-copia.jpg
854
1280
Maurizio Gigola
https://www.mfm.it/wp-content/uploads/2017/02/mfm-logo.png
Maurizio Gigola
2018-08-29 00:04:15
2018-11-05 22:45:30
Gualtiero Marchesi The Great Italian, "The beautiful and the good"